ONLINE
Biesse online at LIGNA 2023
Follow Biesse at LIGNA 2023 online.
Event Date
From 15.05.2023 - 09:00
To 18.05.2023 - 18:00
Digital access until
Always Open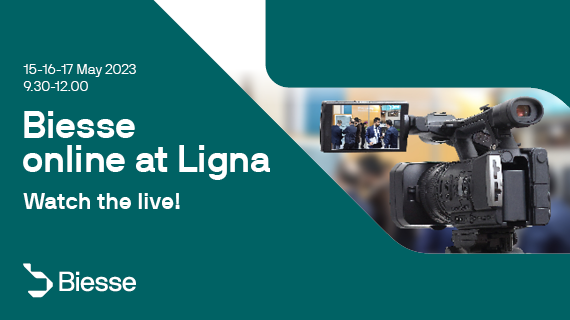 Biesse online at LIGNA 2023
Biesse online at LIGNA 2023
Register on our events platform today, to follow us live: we'll send you notifications to remind you of the scheduled appointments.
Event description
Even if you're not attending Ligna this year, you can still see our stand online, live from the fair.
Our experts will also be giving speeches on our new identity.